Platform & Service Features
Powerful Platform & Professional Services
A feature-packed social media marketing platform included with the Marketing Tools and Services Solution provides our clients with a robust set of tools to effectively promote their brands across multiple social media channels. Our comprehensive social media marketing services can complete these tasks for our clients.
Social Media Marketing Platform
A robust feature-packed social media marketing platform featuring a wealth of advanced tools enables our clients to maximize the impact of their social media marketing campaigns.
Full access to the platform and tools enables iGaming operators to turbocharge their social media marketing efforts. Our company provides these services directly to our clients with the $199 monthly Marketing Tools and Services Solution option.
Our creative studio and content studio work in conjunction with our social media marketing services to deliver relevant and impactful social media posts for our clients across multiple channels. This includes Instagram, Facebook, Twitter, Pinterest, and LinkedIn.
Powerful Intelligence Engine
The social media management platform features a revolutionary Intelligence Engine. This exclusive and innovative analytical technology detects deep and rich insights and generates suggestions to help iGaming operators increase their visibility on local search and social media channels.
Digital Asset Management
Digital assets such as images, graphics, videos, post templates, and more are uploaded, stored, organized, and distributed within the social media management platform. This creates optimal efficiency and brand consistency for creating and posting content across multiple social media channels.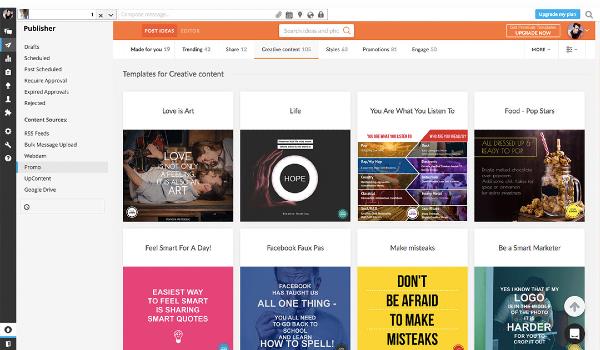 Social Media Post Templates
A vast creative library of 7,500+ professional editable templates enables iGaming operators to display their best games and offers in an impressive manner. The high-impact visual appeal leaves a positive impression on viewers and leads to more website visits from current players and new players.
Built-In Graphics Editor
A robust built-in graphics editor makes it simple to add customized images to social media posts. These images can be supplied by the iGaming operators or our creative studio or sourced from the built-in library of 100,000+ premium stock images.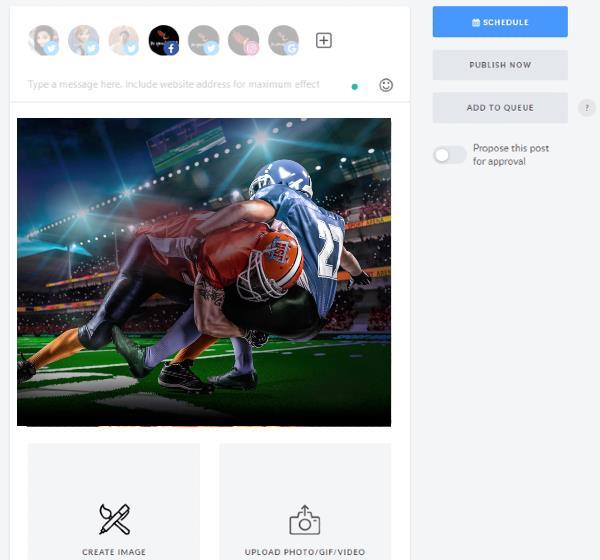 Social Media Post Publishing
After posts are created the posting of the content can be scheduled in advance by time and frequency. The Time Slots feature provides recommendations for the best posting times, frequency, and type of content.
Social Media Post Tracking
The efficiency of the social media performance can be evaluated by essential metrics. Posts are tracked across multiple social media platforms with insightful stats on comments, shares, likes, and more.